Lisbon Coast properties for sale
Silver Coast, Portugal Property Guide – PropertyLisbon
Silver Coast, Portugal Property Guide – PropertyLisbon
About The Silver Coast
The Silver Coast of the country of Portugal represents a perfect mixture between the Southern and the Northern regions of Portugal no matter what angle one is looking at it from. It combines the rustic parts of Portugal with the convenience of the nearby capitol of Lisbon in a seamless blend.
The Shimmering Costa de Prata
The Silver Coast of the country of Portugal – also known as Costa de Prata in Portuguese – is a large coastal area in Portugal that stretches from the South of the city of Porto and all the way to the Northern part of the coast of the city of Lisbon.
The Portuguese name for this coast, Costa de Prata, came from the shimmering waters of the Atlantic ocean that follow the coast all the way through.
If one goes more inland, they will be able to see some of the most impressive historical, architectural, and religious sites in the country of Portugal, such as –
– The Coimbra – The university town with rich historical background;
– The great pilgrimage of Fatima;
– The beautiful Obidos; and
– The Alcobaca, the Batalha, and the Tomar – The world heritage sites.
All of these are undoubtedly worth at least a single visit, but there is so much more than this to be discovered along the Silver Coast of Portugal.
The climate here is as perfect as it gets – The winters are mild and the daytime temperatures can reach up to between twelve and seventeen degrees Celsius even during the "coldest" months of the year. In the summer, the fresh of the Atlantic ocean will not allow the temperatures to reach much above twenty six or thirty degrees Celsius.
The Silver Coast of Portugal – A Perfect Place for Retirement
The people who live along the Costa de Prata are exceptionally friendly, warm, and welcoming to the foreigners. The gastronomy along the Silver Coast of Portugal offers a wide range of exquisitely prepared seafood, as well as some of the more rural, but equally tasty, traditional specialties.
Properties along the Costa de Prata boast the prices that are at a very affordable level, as well as the most fantastic quality of construction.
Purchasing property along the Silver Coast of the country of Portugal has become somewhat of a worldwide hotspot with the property investors who seek high quality properties at reasonable prices.
GREAT SOURCE OF PORTUGAL PROPERTY FOR SALE BY TYPE
NEW Property Lisbon Silver Coast properties for sale
Subscribe & Never Miss a Thing
LISBON PROPERTY AGENT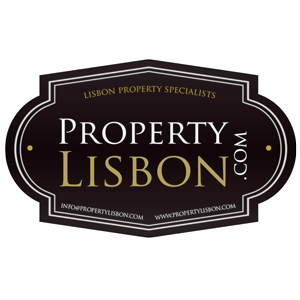 Service Type
Lisbon Coast Property Agent
Provider Name
PROPERTYLISBON.COM
,
Avenida da Liberdade
,
Lisbon
,
Lisbon
-
1250-140
,
Telephone No.+351 213 471 603
Area
Description
Property Lisbon - Lisbon Coast Properties for sale , Lisbon Coast Rental and Golden Visa Services