Avenida da Liberdade Lisbon apartments for sale
Avenida da Liberdade Property Guide
Home to many trendy bars, designer shops, and expensive restaurants, the Avenida da Liberdade is the main boulevard of Lisbon, the capitol of Portugal.
Fine examples of classical Portuguese architecture of the 19th century and grand plazas with water features and grand statues can be found nestled between the luxurious and expensive decadence of this area.
The avenue starts at the Restauradores square and continues up the hill all the way to the Marques de Pombal square, in between which the tourists and locals alike can enjoy a pleasant stroll and enjoy looking through the windows of the fashionable boutiques that line along this magnificent avenue.
If you find yourself in Lisbon and happen to have some time on your hands to explore this beautiful city, we wholeheartedly recommend you taking up the walk along the length of the Avenida da Liberdade.
This magnificent avenue is the grandest one in the Portuguese capitol, stretching one-point-five kilometers in a north-west direction, starting at the district of Baixa and going all the way to the Parque Eduardo VII park.
This ninety meter wide boulevard fits ten traffic lanes and two large 19th century styled plazas that run the length of the avenue.
Right beneath the avenue there is the oldest metro line in Lisbon – the blue line – and this area alone is served by three metro stations – Marques de Pombal, Restauradores, and Avenida.
At the top of the gentle hill, right next to the Parque Eduardo VII park, is Marques de Pombal metro station which is our recommended starting point for a pleasant walk down the Avenida da Liberdade.

Avenida da Liberdade was constructed after the great devastating earthquake of 1755, and it was originally named Passeio Público – public street – but considedring that there were two massive gates at each end of the avenue that were built in order to keep the commoners out of the private street of the Lisbon's elite, the avenue's original name was quite a bit ironic.
The close assossiation of the Avenida da Liberdade with the wealthy has never really ended and it is clearly reflected today in the luxury designer shops that line up down the avenue, making it the 35th most expensive street in the world.
GREAT SOURCE OF PORTUGAL PROPERTY FOR SALE BY TYPE
Lisbon AVENIDA DA LIBERDADE Residential Property
Subscribe & Never Miss a Thing
LISBON PROPERTY AGENT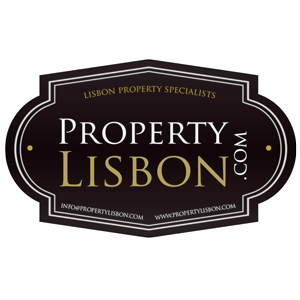 Service Type
Avenida da Liberdade Lisbon Property Agent
Provider Name
PROPERTYLISBON.COM
,
Avenida da Liberdade
,
Lisbon
,
Lisbon
-
1250-140
,
Telephone No.+351 213 471 603
Area
Description
Property Lisbon - Lisbon Avenida da Liberdade Apartments for sale , Lisbon Avenida da Liberdade Rental and Golden Visa Services