Citizenship By Investment Portugal
Portugal's citizenship by investment program is unique in the way that it grants immediate and direct citizenship not only to the investor themselves but to their families as well. The secondary Portuguese citizenship by investment implies direct qualification for a secondary passport as well, thus presenting highly expanded travel opportunities, which is one of the major reasons for the program's popularity among our clients.
The European Golden Visa program in Portugal provides investors not only with national citizenship and passport but with EU citizenship and passport, as well as all the benefits that come with it. This means that the holder of Portuguese citizenship by investment is also entitled to live, work, and study anywhere in Europe as well.
The Golden Visa program in Portugal has been put in place by the Portuguese government in order to make Portuguese citizenship by investment faster to acquire by foreign investors, and PropertyLisbon.com is here to be your closest partner on this journey.
From afar and with little information on it, the process of obtaining Portuguese citizenship by investment may seem expensive and complicated, but PropertyLisbon is here for you to help make it affordable and without complications.
Our clients come from over sixty different countries from all over the world, and we have up to fifteen different program options that you can (explore) and choose the one that works the best for you.
However you choose to do this, we understand you and are prepared to provide the best possible solutions for your needs and requirements.
With the world as a whole undergoing massive globalization but also uncertainty, inquiries for secondary residence and Portuguese citizenship by investment, especially through investment, have seen a surge in volume. For many high-net families, secondary residence and citizenship, and with it, the Golden Visa programs have become a necessity, and PropertyLisbon is here to help you achieve your goals.
CITIZENSHIP INVESTMENTS PORTUGAL
No results for those listing parameters.

Try different settings or refreshing/changing existing ones.
How To Choose The Best Citizenship Investment Program
There are many citizenship investment programs in the world. This means that there are countries that invite high net worth individuals to invest in their country for citizenship.
Countries offer these programs for different reasons. First, there are countries with low populations that need help to invest in their economies. They will invite investors to start businesses and create employment for their people. These investors are then rewarded with citizenship.
Countries also run these programs to help grow their economy by gaining foreign investment. These programs require foreigners to bring in money from their home country to the country whose citizenship they are seeking. 
This helps create demand for products as more money is introduced in the economy of the inviting countries.
Investors who take up the call to apply and receive citizenship as a result of investing in a country also benefit. One of the major benefits is the travel convenience they gain from having a superior passport.
Many would-be participants of citizenship investment programs always want to know how to choose the best program. Here are some factors to consider when choosing between the available citizenship programs.
How Powerful Is The Passport Of The Country You Choose?
When trying to choose a suitable citizenship investment program, consider how powerful a passport is.
How many countries can you travel to with your second passport visa-free? If you are seeking a second passport to ease the burden of travel, this is a major question you need to answer.
A passport's power is determined by the number of countries that one can get into visa-free with it. Many of the countries that offer citizenship investment programs have powerful passports.  
For example, Nevis and St Kitts offers the first-ever citizenship investment program. As a citizen of this country, you can use your passport to enter over 131 countries in the world.
Portugal, a country with a leading citizenship investment program has the sixth most powerful passport in the world. You can access 186 countries visa-free with the Portuguese passport.
Make sure that you have a true picture of the strength of the passport in the country you are seeking citizenship.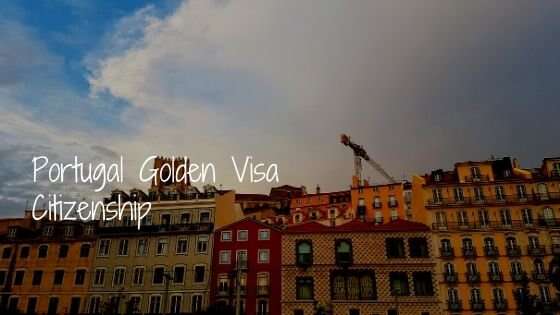 Download Our Brochure Now
New Developments In Lisbon
Golden Visa Properties
€280K | €350K | €500K
How Much Are You Expected To Invest?
This is another factor that one needs to consider.
A lot of countries offering citizenship with investment programs have a buy-in. This is the investment that citizenship seekers have to make to qualify. Many countries set how much investors should invest depending on their goals.
Citizenship by investment in Portugal for instance, in a bid to boost their economy and stimulate growth, needs participants in their citizenship investment program to primarily invest in real estate. At a maximum of Euro 350,000, Portugal boasts one of the most affordable citizenship for investment.
Countries that want to help boost their economy may set high prices of investments. For example, Spain has set a high amount of investment at Euro 500,000. This then attracts a certain class of investors into the country. Cyprus has the highest price of investment for all countries running the program. If you want the Cypriot passport as your second passport, you will need to invest Euro 2,000,000. This is because Cyprus already has a strong economy and is a member of the EU.
When choosing a citizenship for an investment program, make sure to assess how much you need to invest in the country and whether you can afford it.
Legal Dual citizenship
Another factor to consider when determining the best citizenship investment program is whether your home country allows dual citizenship. Dual citizenship refers to legally holding citizenship in two countries.
If your home country doesn't allow dual citizenship, what will you do?
If your home country allows for dual citizenship, then you have nothing to worry about. You can choose a country to invest in and apply for second citizenship. 
When your home country doesn't allow dual citizenship, then you need to come up with a solution. 
Can you renounce your home country to get citizenship in another country? If you can, start applying for your second citizenship. If you can't renounce your home citizenship, then you can't gain a second citizenship.
When you renounce your home country, you have to find ways to either continue living there or to make your return easy. Does your home country accept foreigners to live in the country with ease?
Portugal allows dual citizenship, and for that reason, it runs a popular citizenship investment program.
Consider all these factors on dual citizenship to ensure that you choose the best citizenship investment program.

How Long Does It Take To Get Citizenship in Portugal?
When you apply for your citizenship investment in Portugal, one of the factors you need to consider is the period it will take for you to get your passport.
Many of the countries that run citizenship investment programs strive to take as short a period as possible to finalize passport processing for investors.
In Portugal and many other countries, it only takes about six months to a year before you can get your passport but this depends on any delays from Covid and the new 2022 – 2023 Laws. 
In Malta, however, you can wait for up to 12 months before you receive your passport. However, as you wait for the passport to be processed, you will get permanent residency in the country. Allowing you to live and work in the country as you wait for your passport. 
Depending on why you need to choose a second passport, a country that delivers their passports quickly is much better to pick.
Does It Apply To The Whole Family?
When you pay the required investment for a citizenship investment program, it is important to know how many family members it covers. Different countries have different conditions for the eligibility of family members in the citizenship investment program.
For many countries, the investment made covers the investor, their spouse, and any other dependent children. Some countries even stipulate the number of children that the investment will cover depending on the mode of investment. 
For example, some countries allow investors to make donations rather than invest in real estate. Donations are much lower than the value of real estate investment required. Thus, countries stipulate how much donations are suitable for a specific family size.
In the Portugal Golden Visa program, once you make your investment and qualify for the program, you and your family can apply for residency, which leads to citizenship. You don't need additional amounts or donations. Just pay the required application fees.
How Long Should You Hold Your Investment?
This is a question that you should have an answer to before you make your investment. In many countries, you are given a stipulated time before which you can't sell your property. Most countries recommend investors hold their properties for at least five years before they can sell them.
Depending on the program, if you sell your properties before the stipulated time, your second home country is likely to assume that you are no longer interested in their passport or residency. 
Selling your property before the recommended time is enough grounds for your residency to be revoked.
In other countries, investors need to hold on to their properties for seven years before they can sell them. When an investor wants to sell their real estate property, they are encouraged to sell to other participants of the citizenship investment program.
Other properties, such as government bonds and securities, have the same restrictions. 
Tax Benefits
Citizenship Investment programs are also used as tax management programs. Depending on the tax policies in your home country, you can move to a country with lower tax rates or, where your income from abroad is not taxed or taxed at lower rates.
Vanuatu is one of the countries that has a favorable tax policy. Residents and non-residents pay tax at the same rates. It is attractive for many applicants as the country doesn't charge tax on wealth, gifts, inheritance, capital gains, and income from securities. Further, international companies only pay $300 per year in place of tax for twenty years.
Portugal also offers citizenship investors a conducive place to do business and a relatively low tax rate.
Moving to another country helps to manage and lower how much tax you pay. This is especially if you move to a country with friendly tax rates. 
If this is one of your considerations, look for countries that offer citizenship investment programs and that also have ways to lower the tax that you pay.
Can I Get Rejected By A Citizenship Investment Program
When looking for a citizenship investment program, you need to carry out thorough research before you choose one. You need to find out what countries look for before they approve or reject your application in their program.
What are the conditions that you need to meet to get accepted into a citizenship investment program?
Have a clean criminal record. Countries won't accept your application if you have a criminal record. They carry out thorough due diligence to confirm that the information you have provided is true.

Have a legal source of income.

Make a qualifying investment.

Be at least 18 years old.

Some countries require that you have a stipulated level of income that is in addition to a salary if you are employed or earn a salary. 
When you meet all the requirements, you will be approved to invest in the program. You will then make your donations and close pending real estate deals to qualify to receive your passport.
Will My Future Children Get Citizenship Automatically? 
Cyprus is one of the most popular citizenship programs in the world. It is quite expensive and requires the investor to invest Euro 2m to qualify. Once you have qualified for the passport, you and your immediate family members can gain citizenship. In the future, any children born to you will gain Cypriot citizenship automatically.
If your children gaining automatic citizenship is important to you, you need to find out which countries offer it. Choose only those countries that promise these as your favorite second home country.
In most countries, once you become a citizen, you can transfer it to your children. Further, your children may gain citizenship if they are born in the country by a citizen of the country. This means that it is highly likely that you will transfer automatic citizenship to your future offspring.
Can You Ask For Your Investment Back?
Whether you can get your investment back or not depends on the country you are applying to. Different citizenship investment programs may require you to make an investment or a donation. Donations are often nonrefundable. Donations are a cheaper method to qualify for a citizenship investment program if the country you are applying to allows it.  
The other investment method is by investing in real estate, government bonds, or starting a business, When you choose this path, you own the results of your investments. You can earn rental income from real estate investment properties. You can also earn from your business and government securities. In these cases, a returnable investment doesn't exist.
In Portugal, you own all the investments you make, whether in property or government bonds. After five years of valid residency, you can sell your investment if you need to. 
How To Choose The Best Investment Property? 
When choosing a citizenship investment program, one of the factors to have in mind is the need to choose the best investment property.
Besides seeking extra citizenship, you are an investor. Thus you need to choose or invest in a property that will not only be attractive but also profitable.
How will you go about choosing a profitable investment property?
One of the surest ways to acquire a profitable property is by engaging professional services providers. 
Government-approved Portugal and Spain immigration consultants will help you search for and acquire the best property to invest in.
They will help you move around to see and identify the best property. They will also act on your behalf to close the deals and to make the necessary applications for you.
You can also opt for risk-free government bonds and securities to preserve your wealth where the government decides not to give you interest on your investment,
What Investment Options Are Available?
If you are looking for a citizenship investment program, you should be aware of how the investment is made. Different countries provide different methods of qualifying investments.
One of the most common investment methods in the Caribbean countries running citizenship investment programs is donations. In some countries, donations of a minimum of $100,000 are compulsory. In other countries, they are an investment option that one can choose over others. Donations are usually cheaper than other investment methods.
The other investment method available for those seeking second passports is real estate. You are required to make an investment ranging from Euro 250,000 to 400,000 in real estate. You can buy a home to live in or an investment property. You must also hold onto the property for a minimum of five years in most countries with the program.
When you want to sell your property, you can sell it to another investor seeking to participate in the program.
The other investment option you can consider is investing in government securities. Many countries also provide this option for foreign investors seeking to become citizens in their country. Like real estate, you are required to hold the investment for a minimum of five years.
You can also start a business that creates employment in the country. This is also a valid investment to qualify to apply for citizenship with investment. Countries invite foreigners to invest in their countries to help boost demand for goods and services and to create employment.
Thus starting a business is a valid investment. In some countries, you need to attach employment contracts of locals working in your business to qualify.
What Are The Minimum Stay Requirements?
When looking for a citizenship investment program, it is important to consider whether it has a minimum stay requirement. A minimum stay requirement is a condition on how long a foreigner seeking citizenship in a country should be physically present in the country per year.
Countries with minimum stay requirements usually first give second passport seekers residency permits. To renew and keep the permit valid, the country provides a minimum stay requirement. In Portugal, you need to be in the country for at least 7 days per year to keep your residency valid.
Spain, Germany, and Greece are some of the prominent countries with citizenship investment programs that don't impose a minimum stay requirement on investors. They can enjoy the use of their second passport from wherever they are in the world. Investors don't have to visit their intended second passport country to get a passport.
Why Should I Use Immigration Consultants?
When looking for the best citizenship investment program, it is best to use immigration consultants to help you. First, helping you choose the best program is their job. Some may earn commissions for helping you pick certain programs.
Secondly, they will give you good advice. Immigration consultants will help you to pick the best investment properties. Properties that are both fit for the program and investment revenue. They will direct you to the regions and developers with the pre-approved property if need be. Taking a large workload off your shoulders.
When you work with a consultant, you are directed only to real and valid programs throughout the world. If you are looking for a second passport in the Caribbean region or Europe, a professional immigration consultant can help you get one that suits your needs perfectly.
A consultant is also able to inform you of your chances of being approved or rejected in a particular program. They will also help you come up with the right costs for the whole process. Ensuring that you are aware of what you are getting yourself into before you start.
Further, consultants can carry out the process on your behalf from the beginning to the end. Especially in countries where you don't have to present yourself for assessment. 
Finally, you can contact your consultant at any time you have a question on the process and they will give satisfactory information.
What Are The Advantages Of Having A Second Passport?
A second passport is beneficial in many ways. First, it allows you lots of conveniences while traveling. If you come from a country whose people face a lot of discrimination when they travel, you can use your second passport to ward off this kind of discrimination. 
Further, if your second passport is more powerful than your first, you can access more countries around the world visa-free. The more powerful a passport, the more countries you get into without a visa. Making your travels easy and fun.
With a second passport, you can enjoy a high quality of life in your second home country. For example, if your second passport allows you to live in any country in Europe, you can enjoy a good quality of life. Similarly, if your second passport makes it easy for you to start a business and reside in America, you are much better than a large number of the world population.
A second passport allows you a plan B when things go bad in your home country. You have a place to which you can run easily and legally.
Asa dual citizen, you have the opportunity to experience the world through multiple cultures that you are exposed to.
Conclusion
There are many citizenship investment programs that you can pick. To pick the right one for your needs, you need to carry out thorough research on each. This is a guide on the questions you need to ask yourself and others who can assist in the quest to acquire a second passport.
Getting an immigration consultant to help you make your decision is the first right step to make. They will guide and advise on all aspects of citizenship investment projects to make sure that you get one suitable for you and your family.
PORTUGAL REAL ESTATE FOR CITIZENSHIP BY INVESTMENTMENT