Visado de Oro Portugal / Inversión Inmobiliaria Visado de Oro Portugal
Visado de Oro Portugal / Inversión Inmobiliaria Visado de Oro Portugal

Aumenta el Número de Inversores del Visado de Oro en Portugal
Los programas de Visado de Oro, cada vez más populares, también son objeto de crítica. Uno de los argumentos más comunes se refiere a que los inversores que participan en estos programas lo hacen únicamente para obtener los documentos más que por un interés real en el país como tal. Al menos en lo referente a Portugal, los datos muestran que no es el caso.
El solicitante medio para el programa de Visado de Oro de Portugal – el PGVP – que además es el programa de Visado de Oro más popular de Europa, viene con al menos dos miembros de la familia añadidos y este ratio se ha incrementado de una forma estable desde el inicio del programa del Visado de Oro, hace cinco años. En 2013, los principales solicitantes sólo trajeron uno coma siete miembros de su familia de media, pero las cifras de 2017 han demostrado que esta media a crecido hasta alcanzar uno coma noventa y ocho.
Esto demuestra que el programa del Visado de Oro de Portugal está trayendo nuevos residentes al país. Los datos también sugieren que suele haber también algún tipo de "período de muestreo" para la nueva acogida permanente de los dependientes en Portugal. – El principal solicitante suele "probar cómo está el agua" primero y después trae gradualmente a los miembros tanto del núcleo familiar como a los demás.
Las principales motivaciones para esta tendencia al alza de los Visados de Oro Portugueses de los dependientes son los chinos, que son dos tercios de los solicitantes. Los titulares del Visado de Oro de Portugal suelen venir primero y después traen a sus familiares. Juntos, se quedan en Portugal y desarrollan otras inversiones e intereses. En la mayoría de las ocasiones, los solicitantes traen en primer lugar a su cónyuge y a sus hijos y si todo funciona bien para ellos, comienzan a traer a sus padres y suegros.
El campo global de la nacionalidad por inversión también ha experimentado un aumento drástico en el número de brasileños pudientes que quieren ser incluidos en estos programas en los dos últimos años.
Desde el comienzo del programa del Visado de Oro Portugués – el PGVP – a últimos del 2012, catorce mil ochocientos sesenta y ocho personas – cinco mil quinientos cincuenta y tres de los cuales son los solicitantes – han obtenido permisos de residencia en Portugal, alcanzando cerca de tres coma cinco billones de euros en inversiones.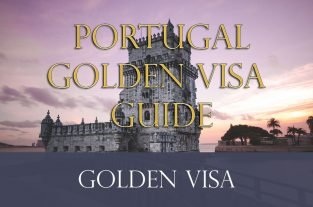 GREAT SOURCE OF PORTUGAL PROPERTY FOR SALE BY TYPE
Property Lisbon team is here to help you find your perfect property in Lisbon
Buying Property in Portugal
If you have been looking through some of the properties showcased on our website but could not find what you were looking for, please read further. Our website shows only a limited selection of properties available for sale throughout Lisbon. Please contact us at [email protected] to talk to an expert consultant for help and further information. The Lisbon team members are always available to quickly and efficiently answer any of your questions or requests you may have. Share your thoughts with us and help us understand what exactly you are looking for, and we will advise you accordingly and guide you through the process of purchasing a Lisbon property along with all associated buying costs and investment returns.
Consider the following questions:
What is your estimated appropriate cash budget?
What kind of property are you looking for? A property for investment or perhaps a home.
Do you prefer city center living with an eye on short term rentals, or a residential neighbourhood?
Do you play golf? Or Surf? Or just enjoy the wonderful restaurant in Lisbon?
Do you prefer property with a terrace, garden or outside areas?
Or are you only interested in Luxury new property?
Are you looking for something unique perhaps a renovation project?
How many bedrooms would you prefer?
Are you open minded to Off-plan & under construction properties?
Is this property to become your permanent residence?
These are some of the important questions that our future clients should answer before they begin their journey to owning a property in Lisbon. The answers you give us will help us find the perfect property for you.
For more information, please write to us on [email protected] , or call us on +351 221 226 489 and a member of the Lisbon team will be happy to assist and answer any of your questions.
Portugal Golden Visa Property Investment
[ere_property property_type="golden-visa-portugal-350000,golden-visa-portugal" property_status="" property_feature="" property_city="" property_state="" property_neighborhood="" property_label="" property_featured="" item_amount="12" columns_gap="col-gap-10"]
Subscribe & Never Miss a Thing