How Does One Join PropertyLisbon's After Sales Program?

How Does One Join PropertyLisbon's After Sales Program?

A fully committed department team that manages our clients' most precious commodity – their time.

Life can get pretty bust but one does not need to do it all. PropertyLisbon's after sales program department team starts their journey before our client even arrives.
Their mission is to attentively serve our clients with excellence while also delivering the highest representation services with integrity, fairness, and honesty.
Whether it comes to property management, building project management, fiscal representation, application for the renewal of the Golden Visa, or the concierge services – our after sales program department team always makes sure that they are the eyes in the field for our clients. If one does not know where to start, they may read more about each of the services we provide within our after sales program at our website.
The After Sales service program is one of the main things that differentiates PropertyLisbon form other property investment agencies on the Portuguese real estate market. PropertyLisbon has designed something quire unique that is also extremely beneficial for our clients.
PropertyLisbon possesses an in-house team which is committed solely to satisfying the needs of our clients after the purchase has been made, and to accompany them every step of the way, if necessary, thereby ensuring that any and every issue can be addressed adequately and timely.
PropertyLisbon believes that by providing this service to our clients makes it clear that the core values of our company – honesty, accountability, and trust – are deeply ingrained in everything we do, even after our client has made their purchase.

The Advantages of Working with Our After Sales Program Department Team

– The Real Estate Added Value – The property management service enables our clients to add value to their property and save money at the same time.

– The Direct Contact with Their Local Experts – PropertyLisbon's after sales program guarantees that our clients get the best local experts.

– The Average Six per cent Yields – PropertyLisbon's after sales program help our clients make sure that they get best returns on investment possible.

Our international client base – be it investors, business owners, or entrepreneurs – are able to enjoy an umbrella of our services, including our citizenship and residency through investment, and our tax-free programs in Portugal.
One may contact us today and we will tailor-make each service to fit them and their needs. Below, we have listed some of the tasks one can take off their to-do list, but if they still cannot find what they are looking for, they should just contact us and let us know.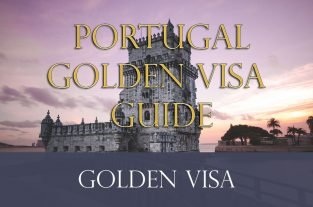 GREAT SOURCE OF PORTUGAL PROPERTY FOR SALE BY TYPE
We Are Our Client's Eyes in The Field

PropertyLisbon's after sales program department team will –
– Take care of our clients investment;
– Manage our client's property;
– Provide fiscal representation for our client;
– Attend condominium meetings on our client's behalf;
– Provide personal services to our client such as picking them up from the airport or making restaurant reservations;
– Keep our client up-to-date through monthly reports on their purchase, whether they are an off-plan client, or a Golden Visa investor – one may see what type of client they are on our website;
– Assist during the building of the project while our client is away.

Book PropertyLisbon's After Sales Program Consultation through Our Website

The furniture department is one of the key pillars of PropertyLisbon's after sales program. Our furniture department provides our clients with the best solutions for both affordable and luxurious tastes.
We consider our furniture department a crucial service that is provided by our after sales program department team, and it has been designed to deliver the ultimate added value to our international client base, whether they are purchasing properties in Portugal for tourism, lifestyle, or investment.
PropertyLisbon's furniture packs offer affordable, customisable, and bespoke furniture packets. These pack can turn a house into a home, right after one has purchased their property with or without our help. Owing a property with the right look and feel will grant one higher and better returns.
If one is struggling trying to figure out where to start, they may check the furniture packs that we have to offer on our website, or personalize it with our staff. The rest they may leave to us while they are away, and we guarantee to assure that their property is furnished with high-quality, durable, creative, and most importantly – our client's personal touch.
Property Lisbon Apartments For Sale
Available For Sale

Beds

2

Baths

2

District

Portimão

Type

Apartment

Portimão, Algarve Portugal

View

Available For Sale

Beds

2

Baths

2, 3

District

Algarve

Type

Apartment, House, New Developments, TownHouse

Algarve, Algarve Portugal

View

Available For Sale

Beds

4

Baths

4

District

Parque das Nações

Type

Apartment, New Developments

Lisbon, Parque das Nações, Portugal

View