LISBON PROPERTIES BY AREA
GREAT SOURCE OF PORTUGAL PROPERTY FOR SALE BY AREA
GREAT SOURCE OF PORTUGAL PROPERTY FOR SALE BY TYPE
NEW PORTUGAL GOLDEN VISA 500.000 COMPLIANT PROPERTIES
One of the warmest, safest and most beautiful cities on the continent, Lisbon attracts visitors from all over the world. 
Home to stunning coastal views and a picturesque inner city brimming with culture and history, not to mention its reputation for delicious, locally sourced coastal cuisine, it's not hard to see how Lisbon has become a go-to hotspot for holidaymakers and expatriates from around the world. 
Of course, with widespread international appeal comes opportunities for investment and whether you're looking for your dream holiday home, a property with rental potential or the chance to build a new life in a stunning country, Lisbon could be your future! 
Whatever you're looking for, Property Lisbon is here to help you find your perfect match. From luxurious apartments to cosy condos and seaside villas to lavish mansions, we have a huge portfolio of incredible properties to choose from.  
Can't wait to buy Lisbon property?
Why look for an apartment for sale in Lisbon?
Lisbon is ripe with opportunities for investors, including an array of stunning and versatile apartments in and around the city centre. 
This option is ideal for those looking to invest in short and long-term rentals – apartments tend to be favourable for visiting tourists as they are compact and convenient whilst providing sufficient space to suit holidaymakers' needs. 
And contrary to popular belief, with an apartment investment there's no need to compromise on luxury. Many salubrious Lisbon apartments can be used as holiday homes and are highly sought after for both residential living and tourist accommodation. 
With so many fabulous locations in Lisbon, you can't go far wrong, but there are certain areas where apartments are in high demand, including the centre, which is densely populated with tourists and where housing is at a premium due to a similarly high demand for commercial venues.
Central Lisbon apartments for sale
Lisbon's city centre has plenty to offer visitors. From regions like Avenida de Liberdade, one of the most luxurious commercial areas, to Bairra Alto, a veritable hub of fine dining recognised for its many restaurants serving a range of cuisines, its numerous attractions represent excellent opportunities for investors looking to capitalise on tourist trade.  
Meanwhile, with great transport links (including the Lisbon Metro) and numerous office spaces, central zones such as the Marques de Pombal tend to attract renting professionals seeking convenient living spaces close to where they work. 
Both of these regions are ideal for investors looking to buy an apartment in central Lisbon, opening up a variety of rental opportunities at the heart of this vibrant city. 
The key difference between a condo is ownership – an apartment is a space rented by a tenant and owned by a landlord. These spaces are defined as condos when the occupant is also the owner. 
If you're looking for a condominium property for personal use, whether part-time or full-time, Lisbon's diverse neighbourhoods have a range of incredible spaces perfect for a variety of uses, from single-bedroom bachelor pads to vast private penthouses.
Luxury apartments for sale in Lisbon
Apartments are highly attractive to long- and short-term renters. This is excellent news for investors as it means a speedy return on investment, and whether renting to full-time tenants or holidaymakers, can equate to a steady, lucrative income stream. 
And whilst part of their appeal lies in their compact nature, there's no need to compromise on luxury. In fact, many high-end investors seeking spacious homes find that Lisbon apartments offer an unparalleled luxurious experience equal to that of any mansion. 
Alternatively, stretching from Porto to Lisbon, The Silver Coast is one of the best locations for luxury apartments in Lisbon. The plush living quarters of this region are accompanied by panoramic sea views, and residents are in comfortable proximity to two incredible cities with bustling and vibrant lives of their own. 
Ready to buy an amazing Lisbon apartment?
Advice on houses for sale in Lisbon
Whilst apartments are popular in Lisbon, there are hundreds of high-end houses just waiting for the right investor to take the reins and transform them into state-of-the-art spaces. 
These spacious properties make for ideal second homes, and can also be rented to tenants looking for more privacy than an apartment building may offer. 
And indeed, whilst apartments are amongst the highest demands on the rental market, houses have seen an increase in demand, particularly since the rise of Airbnb, which has seen investors profit from hiring out guesthouses to holidaymakers.
Whether you're looking for a modern dwelling in the Marques de Pombal neighbourhood or are drawn to the 19th century townhouses of Principe Real, Lisbon is simply a lovely place to own a house. 
Why should you buy a house in Lisbon?
Bonnie Tyler, Madonna and Scarlett Johannsen are amongst the city's celebrity population. But what has drawn these famous names to turn this tourist hotspot into their home?  
As tricky a concept as this is, forget for a moment the glamour of the city – its glorious climate, vivid nightlife, proximity to the coast and countless other attractions which surely attract its star-studded clientele like mesmerised moths to a marvellous metropolitan flame.  
In the long-term, Lisbon homes are investments that will stand the test of time when it comes to resale. In spite of the global crisis, Portugal has still seen a rise in house prices in Q3, bucking the trend of many other European housing markets. 
What to look for in a Lisbon home for sale
Your criteria for the ideal investment is personal to you, and depends upon your needs and future plans. But there are certain crucial factors to consider that can influence your decision. 
For instance, location – each Lisbon neighbourhood has its own distinct traits and perks and it's worth researching which is the best fit for your lifestyle. 
Consider also – are you looking for a brand new property, or are your prepared to take on the challenge of renovation? Lisbon is filled with properties that are ready to be filled with the love and laughter of new residents, as well as others waiting to be restored to their former glory.  
Size, too, can be an influencing factor – just as apartments can be sufficiently spacious to accommodate whole families, plenty of houses can be small and compact enough for the needs of fewer guests or residents. 
Furthermore, those looking to buy a house in Lisbon should consider the Alfama region – one of the city's oldest, it is the least densely populated by apartment buildings and tends to be most popular with out-of-town residents. If you're looking for a beautiful bolthole in a chic and discreet area, Alfama sounds pretty much perfect. 
Villas are ideal holiday homes for those who love to entertain guests. Spacious, luxurious and exotic, they're perfect for escapist retreats into Portugal's sunny climate. 
These ample spaces tend to include facilities such as garages, gardens and multiple bathrooms including en-suites, ensuring comfort, convenience and luxury. 
Most Lisbon villas can be found on the outskirts of the city, with Sintra ranking amongst the most popular spots. This region offers proximity to the coast and is close to many stunning natural landscapes, including the Parque de Pena which surrounds the Pena National Palace, a major Portuguese landmark attraction. If you're prioritising privacy and exclusivity, buying a vibrant Lisbon villa is a brilliant idea. 
Tempted by a Lisbon dream home?
Best places to buy property in Lisbon
There are hundreds of reasons for property investors to choose Lisbon. 
But with a wide range of properties to choose from, which is the best fit for you? 
Whether you're looking to start your new life, pursue your business ambitions or are seeking the perfect retirement haven, people from all walks of life are irresistibly drawn to inspirational Lisbon. 
With so much diversity evident in its different neighbourhoods, you're guaranteed to find not only the right investment, but the right community for you. And while you'll expect to pay a fair price for your property, instantly feeling at home is priceless. 
Best Lisbon property areas for families
For families looking to start a new life in Lisbon, Principe Real is one of the best neighbourhoods. 
Its modern visage attracts a younger population and its status as a leading commercial district means it has just about every available convenience on the doorstep. 
The area is also well-connected thanks to excellent transport links in and out of the city. For young families, this up-and-coming area is the perfect place to raise kids in a safe environment that's well-appointed with family amenities, leisure activities and entertainment opportunities.
Best Lisbon property areas for businesspeople
Lisbon has built a reputation on the continent for attracting new start-ups and its city centre has become a prime location for these enterprises to make their mark. 
Meanwhile, Central Lisbon neighbourhoods such as the Marques de Pombal and Avenida de Liberdade are lively with shoppers seeking luxury experiences, making them perfect for commercial ventures.
Meanwhile Bairra Alto is a favourite with restauranteurs, and while the competition is steep, there's no reason a savvy businessperson with a vision and a passion for great food couldn't forge their way in this fabulous neighbourhood. 
Best Lisbon property areas for retirees
Portugal is frequently ranked as one of the best countries in the world for pensioners and senior citizens, and for many, Lisbon is at the heart of their retirement dreams, with good reason. 
Those seeking a peaceful and scenic retirement would be well suited to the Silver Coast, whose breath-taking seaside views are popular with hobbyists who often find themselves joining the local fishermen to while away an afternoon.  
For those looking to retire in Lisbon, this idyllic stretch is the perfect place to live out your golden years in style. 
Best Lisbon property areas for Expats
Any of these aforementioned neighbourhoods are ideal for expats – it all depends on the lifestyle you're looking for! 
Principe Real and Chiado offer luxurious hotspots brimming with shopping opportunities for those who seek to surround themselves with the liveliness of the city, whilst the Silver Coast is perfect for those looking to make the most of Portugal's breath-taking seascapes. 
But for an authentic experience of Portuguese living, older regions such as Alfama and Santa Catarina, whose architectures have seen little alteration and remain fairly true to their original form, could be the idyllic spots you've been yearning for while you write your memoirs, launch a creative business or simply enjoy a happy retirement amidst amazing surroundings.
Lisbon property prices can vary depending on a number of factors. This includes, but is not limited to, the neighbourhood, the age of the building and the size. 
That said, the city tends to be more reasonable cost-wise than other capitals on the continent. 
Figures from October 2020 revealed that Lisbon offered some of the best value for money in the world. The study examined just how much space on average you could buy for £3m across the world, and Lisbon came safely within the top five, offering investors 386sqm of home for that sum, beating Miami, Amsterdam and Moscow as well as New York and Tokyo. 
But you don't need £3m to bag your dream home in Lisbon – let's take a look at some of the average prices on the property market.
How much does it cost to buy an apartment in Lisbon?
Whilst rent prices have taken a hit due to the current crisis, Portugal has an excellent track record of economic recovery, meaning that in spite of the current uncertainty, it's one of the better bets for property investors in Europe and perhaps even the world right now. 
Newly built two-bedroom apartments start from around €200,000 although this can vary depending upon level of luxury and available facilities. For three or four bedrooms, buyers can expect to pay around €260,000.
These prices represent the outskirts of the city, but central neighbourhoods can see these prices double or even triple. However, in the long and short term, these investments can turn out to be the most profitable.
How much does it cost to buy a villa in Lisbon?
Lisbon villas are the ultimate holidaymaker's luxury. Whether you're seeking a second home or a property to rent, these lavish lodgings can even be cheaper than some houses in the city. 
Villas in Lisbon start from around €350,000 for three bedrooms, whilst four or five bedrooms may push prices closer to €500,000. For a villa with a pool, you can expect to pay around €550,000, although again this figure may increase depending on other factors.
How much does it cost to buy a home in Lisbon?
For two to three bedrooms, houses on the outskirts of Lisbon starts from around €250,000. Like any other Lisbon property, this depends on location, size and features. 
But townhouses close to the city centre, in up-and-coming neighbourhoods like Principe Real or Baixa, buyers can expect to pay around €1-1.5m. 
This figure may sound expensive, but consider that an investor could expect to pay that for an apartment in other major capitals such as Paris or London.
FAQs on Buying Lisbon Property
So far our guide has covered pretty much every aspect of Lisbon property investment. 
But if you have any burning questions left to ask, hopefully we can answer them here!
Whether it's a question of location, location, location, or you need to know about money matters, take a look at the FAQs below.
Where can I buy property in Lisbon?
The answer is: just about anywhere. 
Virtually all regions of Lisbon have a range of properties just waiting for investors like yourself – it all depends on what you're looking for!
From the Silver Coast to the heart of the city, Lisbon welcomes investors with open arms and has plenty to offer in return. 
How much deposit do I need to buy a house in Portugal?
As a general rule, Portuguese residents will have to put a 20% down-payment on properties in the country, whilst non-residents will be required to pay a deposit of around 30%. 
And when it comes to mortgage durations, this too tends to differ between residents and non-residents – whilst Portuguese citizens may be able to obtain a 30 year mortgage, non-residents may be expected to make their repayments across a shorter term of 25 years. 
However, these figures are merely a guideline and may vary depending on a number of factors. Don't forget, there are also factors such as IMT (tax), stamp duty and certain legal fees to account for too. Again these will vary depending on individual circumstances.
What is the cost of living in Portugal?
Whether you're living alone, as a couple or with family, Portugal is widely recognised for its low cost of living. 
In addition to its reasonable house prices which can vary depending on location, bills and essentials tend to be comparatively cheap across the country. Vehicle ownership is also fairly inexpensive, but with Portugal's reliable and accessible public transport system, you could afford to forego a car completely.  
At an estimate, a single person living in Portugal could survive on around €1000 a month, inclusive of rent and bills – this might stretch to around €1500 in Lisbon.
Is Lisbon a good place to live?
We'd argue that Lisbon isn't just a good place to live – it's one of the best. 
This beautiful city is always aesthetically pleasing, with a diverse landscape, arresting architecture and of course, its close proximity to one of the finest coastlines on the continent. 
Portugal's status as the third most peaceful country in the world also means Lisbon is one of the safest capitals. Whether you're looking to settle down in retirement or are moving with a young family, this fact offers you vital peace of mind during the next chapter of your life. 
You may also rest assured that the city has excellent public transport links – one of many reasons it is widely recognised in Europe for its business opportunities. And last but not least, residents may even benefit from Portugal's fantastic healthcare system.  
What do you need to know before moving to Portugal?
First of all, residents in Portugal can expect to enjoy a warm, sunny climate for most of the year – even when it rains! Pack your sun cream and prepare for some serious sunbathing! 
Expect a delicious menu of fresh fish and vegetable, as well as local wines (a proud product of Porto and Madeira) and an array of delicate pastries for those with a sweet tooth. 
Finally, you can expect a warm welcome from the locals, who are well-accustomed to greeting travellers from far and wide, whether passing through or settling down. If there's anything you need to know, they'll be happy to help.
Can I just move to Portugal?
Foreign investors are highly encouraged, but there are a few things to be aware of before you pack your bags 
If you're an EU citizen, your country's membership allows you to live, work and travel in and out of Portugal freely. 
But if your country is not a member of the EU, don't lose hope – you could be eligible for the Golden Visa program. In short, it is a scheme which allows international investors to become Portuguese residents and eventually even citizens if they wish.  
How much money do you need to retire in Portugal?
As mentioned, Portugal's fairly low cost of living is one of the many reasons it's such an attractive prospect to expatriates of all ages. 
And of course, the cost of retirement depends on a number of factors, including your location and of course, your own lifestyle. But again, an estimate of around €1,000-€1,5000 is about right for an individual looking for a comfortable retirement, or €2,000-€2,500 for a couple.
Next Steps For Buying Property in Lisbon
So what are you waiting for? 
Whatever your Portugal property dreams, our experts are ready to assist you on the journey of a lifetime. 
If you're looking to buy property in Lisbon, this is not just a guide, but a sign showing you the way forward! 
Are you ready? 
Ready For Your Best Move Yet?
Subscribe & Never Miss a Thing
Summary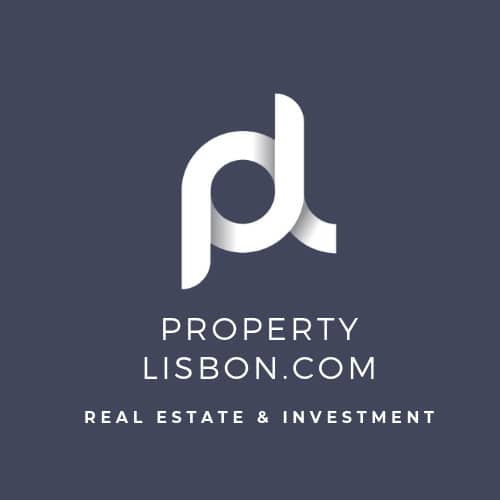 Rating
Brand Name
Property name
Lisbon Property For Sale 2019
Price
Property availability