Lisbon Apartments for sale by area – Great info for all Lisbon investment
Lisbon Apartments for sale by area - Great info for all Lisbon investment

Lisbon Apartments for sale by area
The Low-Down on Alfama – The Oldest Neighborhood in Lisbon
If you find yourself in Lisbon and get to spend some time in this marvelous city, it will not be long before you find yourself weaving through the cobbled streets of Alfama and it will be even sooner until you are swept off your feet by the most remarkable and unique charm of this lovely part of Lisbon. In our series of articles by the title of "The Low-Down on Alfama" we will talk about this utterly charming Lisbon neighborhood and all the magic it has to offer to its visitors.
The Oldest Neighborhood in Lisbon
Alfama has earned its title of being the oldest neighborhood in Lisbon by being the only survivor of the great earthquake and the subsequent tsunami that have nearly destroyed the city in 1755. These great disasters, by some miracle, spared Alfama and left its labyrinth web of tiny streets, where long-time locals live in a tight-knit community, intact.
Today, Alfama is regarded as the birthplace of Fado – the traditional Portuguese music in the form of passionate laments of longing passed down orally through generations since the 1820's – and numerous bars and restaurants in this part of town offer nightly live Fado performance.
Every June, the sizzling of freshly grilled sardines fills up the many secret squares in Alfama, as jugs or wine are shared at communal tables in the shade of orange trees, as the whole city of Lisbon descends into this tiny pocket of the city to celebrate Santo Antonio, who is revered by the
Portuguese as the true patron saint of Lisbon
While the resolute charm of Alfama is no secret in any way, in order to allow yourself to fully experience the beauty of this neighborhood, you need to allow yourself to get lost in it.
Instead of sticking to the tourist areas, which are usually bustling with other tourists just like you crowding to take pictures from some of many striking viewpoints in this neighborhood, you can allow yourself to stray a little off the beaten path, and like walking through a magic door, you will find yourself in tiny squares and corners where locals gossip over washing, and where you can truly discover a picture-perfect vignette of traditional Lisbon as it stands isolated and quiet, but firm, against the ever-growing popularity and modernization of the city.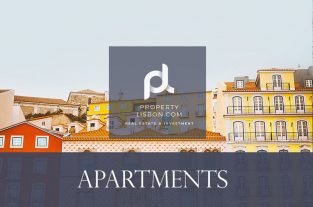 GREAT SOURCE OF PORTUGAL PROPERTY FOR SALE BY TYPE
Reason to invest in Bairro Alto apartment
In this series of articles we will be discussing Bairro Alto, a Bohemian and artsy Lisbon area of cobblestone paths and ancient buildings and why investing in property in this region is a good idea for you.
Bairro Alto is a lovely bohemian and historic area of Lisbon, that is located in the central part of the city. Its neighboring areas are the chic Bica and Chiado, which are famous for their funicular.
Bairro Alto Apartments for sale
The steep climbs of Rua da Atalaia and Rua da Rosa are the perfect examples of the beautiful sloping hills of Lisbon.
Throughout the day these narrow streets are lulled into peaceful sleep that evokes home-like feeling of comfort, but overnight they are transformed into an avant-garde paradise.
And let us not forget to mention one small but absolutely crucial detail for our topic at hand – The property market of Bairro Alto is undeniably on the rise.
Bairro Alto Lisbon real estate
The average property prices for apartments in Bairro Alto circulate around fifty three hundred and seventy one Euros per square meter, and raise a little for investments to fifty three hundred and six Euros per square meter.
Property Lisbon is one of the most renowned agencies for Bairro Alto property market, right alongside Remax, JLL, and Quintela & Penalva, with the highest number of listed proeprties in the area in our portfolio.
The atmosphere of Bairro Alto is a rather unique one – The elderly residents rub their shoulders with young professionals in this area, as it seems to attract equal numbers of people from both of these demographics. These two demographics are quire different in terms of their living conditions preferences and enviroment preferences, but Bairro Alto seems to appeal equally to both of them.
A phenomenal access to Lisbon's Humberto Delgado Airport, in under twenty five minutes, is definitely not a factor that should be overlooked.
The particular combination of characteristics that Bairro Alto possesses is unprecedented, and an increasing number of investors from all around the world are beginning to see its almost irresistible appeal.
Baixa apartment investment
Baixa Lisbon Apartments
Grand plazas, luxurious shopping boulevards, and marvelous avenues are all the characteristics of the lovely Baixa located in the heart of Lisbon, the wonderful capitol of Portugal. This astonishing area stretches all the way from the Rossio square and to the Praça do Comércio riverfront.
This phenomenal neighborhood has a vibrant atmosphere that is always full of life, and the authentic Portuguese spirit fills the Baxia property at every time of the year.
With an incresing number of high net worth individuals seeking to purchase and invest in property in Lisbon, the hyperlocal property market of the Baxia area is booming like never before.
Since this is the perferred method by the locals, buying property in Baixa is actually less expensive than renting it at the moment, with the average price for apartments in this area ranges between five hundred thousand Euros and six hundred thousand Euros.
When it comes to purchasing and/or investing in buy to let property market the city of Lisbon, and especially the Baxia region, are rich with the most excellent opportunities – Should you choose to pursue this particular investment route you can expect marvelous annual yields of up to five percent and avove per annum.
Many international investors have already noticed the benefits of investing in Lisbon, and more particularly, Baxia property market and have already begun seizing the available investment opportunities.
The growing demand for Lisbon property especially among the investors from Western Europe has accelerated the property price growth up to three-point-sixty-six percent per year.
The average property prices for apartments in Baixa circulate around sixty five hundred and eighty one Euros per square meter, and raise a little for investments to fifty four hundred and six Euros per square meter.
Property Lisbon is one of the most renowned agencies for Bairro Alto property market, right alongside Remax, JLL, and Quintela & Penalva, with the highest number of listed proeprties in the area in our portfolio.
Property Lisbon Apartments For Sale
[ere_property property_type="lisbon-apartments-for-sale" property_status="" property_feature="" property_city="" property_state="" property_neighborhood="" property_label="" property_featured="" item_amount="12" columns_gap="col-gap-10"]
Subscribe & Never Miss a Thing